We believe that if volunteers should do what makes them happiest, their joy will show in the organization and in the cats. If you're interested in lending joining our community, please fill out the form below for Lucia, our New Volunteer Outreach Coordinator. We look forward to working with you in whatever capacity is best for you.
Staff an Adoption Event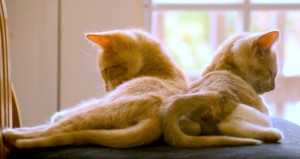 Most of our cats and kittens are adopted during the adoption events. We would love to be able to expand and host even more events at one time, which means we need all the more volunteers willing to staff the events. We invite parents to volunteer with their children, even if only for a shift of an hour or two per week. And of course there is no continuing commitment, we're happy to train anyone willing to lend a hand. If you love it, come back and keep doing it.
Feed the "Advertisement" Kitties
We are committed to being a cage-free cat rescue, but Petco had graciously invited us to keep a few of our cats in their store to increase their visibility to passers by and promote Tails High. Therefore, we are staffing shifts of feeders who can drop by the store once a week either in the morning or the evening to refresh their food, water, and litter. This job comes with a commitment because we're talking about the direct welfare of the cats.
Petco am/pm feeders are only needed at the Annandale location.
Be a Fundraiser
Let's face it, money is one of the limiting factors in the number of cats we can rescue. We rely entirely on donations to keep the shelter running, so we have a whole team of fundraisers dedicated to raising approximately $3,000 per month. If you have the special gift of being able to bring money into an organization, we sure do want to hear from you!
Specialized Skills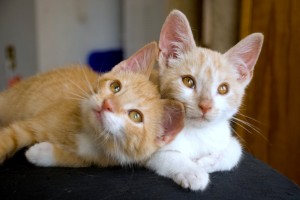 We're always looking for vet techs and nurses to help us out with the routine medical tasks we handle ourselves (such as administering vaccinations and IV fluids).
We also need graphic designers who can help us keep our fliers and donation box labels fresh and timely.
We're actively seeking a database expert who can help us build a better record-keeping system.
And of course there's the skills we didn't even know we needed!
---
---
*
Foster cats or kittens
Transport kitties to our vet during work hours
Staff a small (possibly one cage) event
Help at larger adoption events
Feed the Annandale Petco kitties – AM shift
Feed the Annandale Petco kitties – PM shift
Provide vet tech support
Fundraise
"Adopt" a donation box
Coordinate schedules for projects
Take on a management position
Post on our blog
Contribute to our newsletter
I need community service hours for school
---
I'm under 18 years old I'm over 18 years old
*
Please use the Submit Application button to submit your application.