These golden-age beauties like to live on the slower side of life, but are not above chasing a mouse or two to liven things up every once in a while. If you are interested in adopting a one of these golden beauties please fill out our Online Adoption Form or attend one of our Adoption Events.
If you are unsure about whether or not to adopt an older cat, please see a testimonial here about adopting an older soul.
---
KittenMonkey, Female, 11 Years Old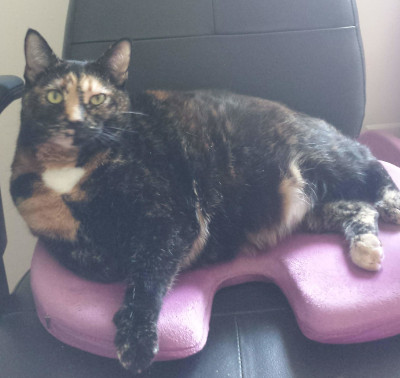 KittenMonkey, about 11 years old, is a curious and affectionate girl. She likes to jump high while playing and is comfortable on a harness and leash. She recently lost her longtime feline companion and is looking for a new friend along with a new home. KittenMonkey's human became unable to financially care for her and decided it would be best to find her a new home and hopefully a new cat friend also.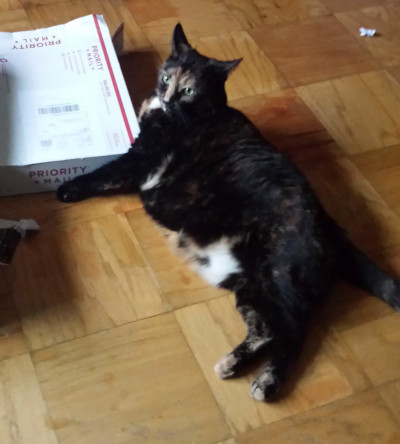 ---