These golden-age beauties like to live on the slower side of life, but are not above chasing a mouse or two to liven things up every once in a while. If you are interested in adopting a one of these golden beauties please fill out our Online Adoption Form or attend one of our Adoption Events.
If you are unsure about whether or not to adopt an older cat, please see a testimonial here about adopting an older soul.
---
KittenMonkey, Female, 11 Years Old
checking out a new family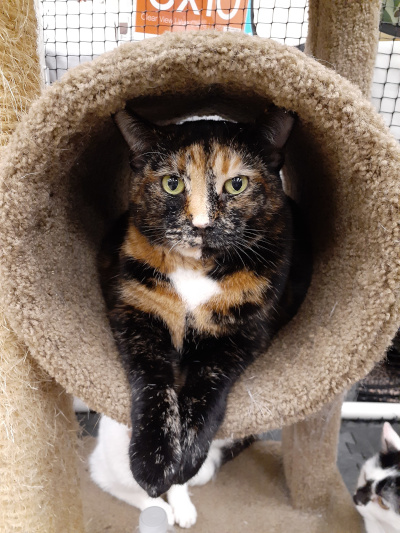 What a sweetie! Because of her financial situation, KittenMonkey's person was unable to keep her. We helped her with food and litter for a few months but she decided it was best for KittenMonkey to have a new home. Her foster parents report that she's playful and interactive. She was a bit overweight when she came to us but has been doing well on her diet.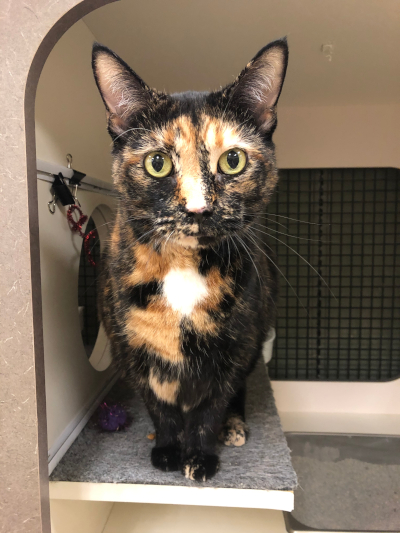 ---
Saké, Male, 11 Years Old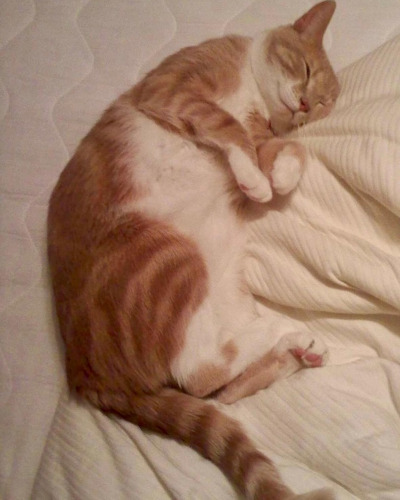 COURTESY POST: Saké (pronounced sock-ee) needs a new home. His owner's daughter has contacted Tails High to help her find a new family for this precious 11 year old boy, currently living in Herndon VA, as her mother and Saké's primary caregiver is suffering from dementia. This special guy needs a little extra attention as he was diagnosed with diabetes and they are in the early stages of managing his symptoms with his diet and continually monitoring the condition before considering insulin treatments, which would require a new owner that is willing to commit to his care.
"Saké was born in 2008 and is 11 years old. We adopted him as a kitten and have had him ever since. We actually went to adopt another kitten as a companion for our cat at the time, and we ended up taking Saké too because he was so cute that we couldn't resist! He is a very good cat, if not a little mischievous! Fast forward 11 years later, I have grown up and moved out. My mom, who is the primary caregiver of the cat, now has dementia and is unable to properly care for him. He was just diagnosed with diabetes and requires a special diet. He may also possibly require insulin that will have to be administered every day at very specific times. It will take someone with experience and a set schedule to be able to handle his care. However, with treatment he will be able to lead a happy life and be a loving companion for someone."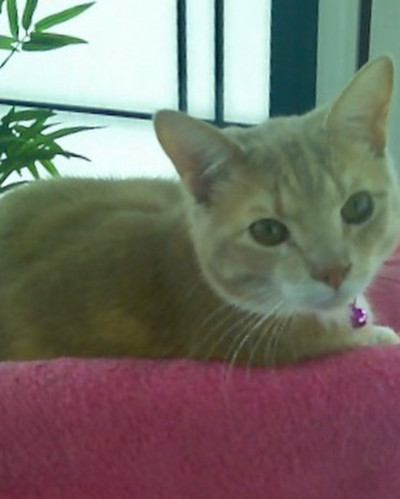 ---