Funny Cat Videos
Mark your calendar
Spring2ACTion is on Wed, April 22, 2015
Tails High is once again participating in Spring2ACTion. Last year we raised over $6,000 and this year our goal is to raise $10,000 dollars.
Please use the link below to make a pledge today! While the event is a month away your credit card will not be charged until the day of the event.

>
Be a Sustaining Donor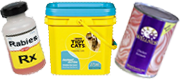 Please consider donating enough money each month to cover the cost of one of our expenses.
Donate by Shopping
When you shop online by entering sites through adoptashelter.com, you earn money for Tails High.