#GivingTuesday – December 1st, 2020
#GivingTuesday is a global day of generosity that will take place on December 1, 2020. With your generous donations, we can help more kittens and cats in need as we strive to help the kitties that other shelters and rescues may not consider taking in. A portion of donations made through the PayPal Giving Fund and Facebook will be matched to increase your contribution and help even more cats and kittens in need. Without donations from our supporters we couldn't continue to help the kitties most in need of human compassion. During the pandemic we have had limited opportunities to fundraise, so your support today means the world to us. No amount is too small and it is appreciated!
Donate via PayPal Giving Fund
here
Thank you so much for your willingness to donate to Tails High, Inc.
Your donation is tax deductible and we will send you a receipt by mail if you request one.
100% of your donation will be used help the cats in our care.
Tails High, Inc. is a 501(c)(3) tax exempt public charity.
If you wish to donate by check please make your check out to Tails High, Inc. and mail it to:
Tails High, Inc.
708 Timber Branch Drive
Alexandria, VA 22302
Once again we are listed as an authorized charity with the Combined Federal Campaign of the National Capital Area (CFCNA). This is a wonderful way to help us help the kitties all year long.
The Combined Federal Campaign of the National Capital Area (CFCNA) is the only authorized charitable-giving drive for Federal employees in the Washington, DC Metropolitan Area and the State Department employees overseas.
When making a designation in the 2013 campaign please think of our kitties, our CFC code is 23910 and our overhead is 0.0%.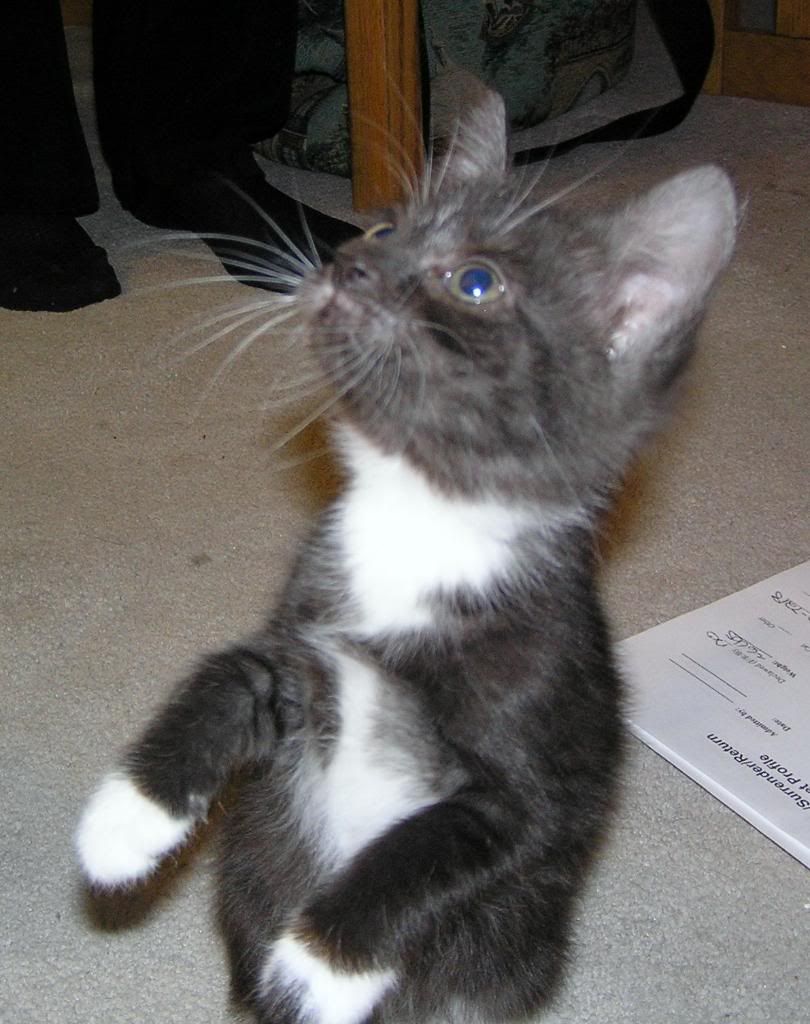 Other Ways to Contribute
All of our kitties will need the following care before they can be adopted. If you wish to donate for a specific purpose please indicate that on your donation form.
Spay/neuter a cat so it can be adopted
Combo test for an incoming cat or kitten
Age appropriate vaccinations
One month of food and litter for a cat in foster care
Our needs change on a day-to-day basis, if you have items that you wish to donate please call us at 703-819-5240 to determine if we have an immediate need for those items.
Our primary goal is to ensure that all of our kitties are healthy, fed and have a safe home while in our care and we appreciate all donations that will help us reach these goals.
Feline Food Pantry
Please contact us if your current financial situation is causing you to consider surrendering your pet.
If cat food truly doesn't fit into your budget, we have some tricks up our sleeve and we'd like to see what we can do to help you out.