Our Organization
Tails High is a foster home-based cat rescue and adoption organization founded and staffed by compassionate volunteers who find joy in placing stray, abandoned, or homeless cats and kittens in permanent loving homes.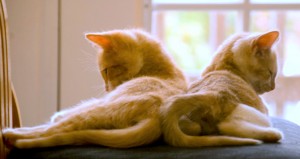 Tails High is dedicated to helping both rescued cats and their human families by providing wonderful cats to people looking for a sympathetic ear and a soft purr.
Our Philosophy
We believe that cats are ideal companions: easy to take care of, highly intelligent, and therapeutic. We believe that there is a "right" cat for everyone, and we want to work with you to find yours. Though it might sound counter-intuitive, we believe that kittens are easier to care for when they come in pairs or have a young dog to play with because they concentrate their kitten energy on each other rather than you and your furniture.
Our Cats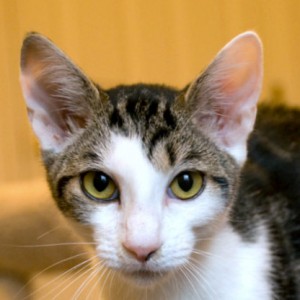 All our cats and kittens have tested negative for feline leukemia and FIV, are current on their vaccinations, and have been spayed or neutered, so owners should not have any vet bills for the first year. As a "cage-free" shelter, our cats are fostered in homes with other cats, dogs, and children. We spend a lot of time playing and cuddling with our rescue kitties, as well as socializing them, and making sure they learn to love their people as much as their people love them.