While technically not kittens anymore, these kitties are definitely still kids. Their bottomless energy stores combined with their love of toys make them the biggest stars of our Adoption Events.
---
Ollie, Female, 1-1 1/2 Years Old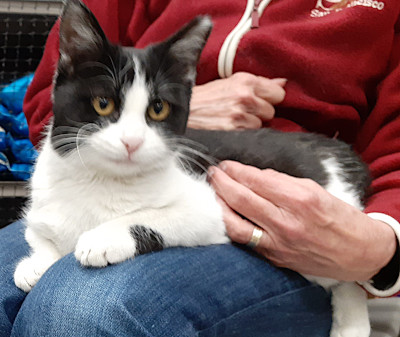 She was a stray in Afganistan who was fostered by an american woman. When the person who was planning to adopt her abandoned the plan, Ollie decided she'd rather join the Tails High family. She's a very sweet and vocal girl who is used to other cats and can also keep herself entertained. She won't need very long to acclimate to a new home.
---
Miri, Female, Birthday May 2018
Miri is short for miracle, the name she was given at the shelter, and she is a very unique, pretty girl. She's about four months or so and because she's a kitten needs a cat friend in her new home. She's a very sweet girl and enjoys being petted and spending time with her good friend Copper and the two of them could make a good pair in a new home! Please message us if you're interested in meeting this beautiful girl.
This is a cute photo from when she was a kitten but she about 2 now.
---
Dakota, Male, 2 Years Old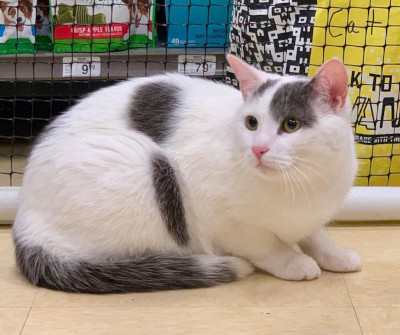 Meet Dakota! Dakota is a handsome 2 year old boy that has just become a Tails High kitty. He's so excited to find a forever family and we know you can help us get him one! Dakota is a sweet guy that enjoys the company of other cats so he would be a great addition to an existing fur family. He is very scared of dogs, even little ones, so he would prefer a home without canines.
---
Sharlot, Female, Young Adult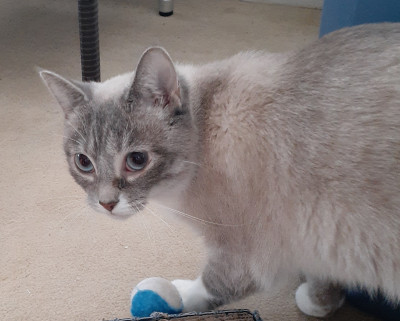 This beauty was a scared stray just a couple months ago. She was found at a local feeding site. Sharlot would be ok with another friendly cat who won't challenge her and she'd be happy as your only special girl. We do not recommend placing her in a home with children.
---
Icy, Female, 4 Years Old
She is now one of the greeters at her foster home and when visitors arrive she runs to the door to say hello and get some pets. Icy is still working on lap sitting and being held. She must have a cat friend in her new home as she loves having companionship with other kitties and feels insecure without it. She's about four years old and would love to spend many years with a loving family who will help her continue to grow.
---
Jak, Male, 5 Years Old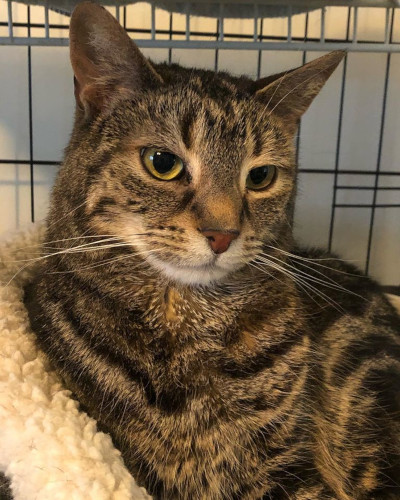 Meet Jak! This sweet guy is 5 years young and in search of his new best friend. Is it you? Jak is a mellow dude that enjoys spending time in his most favorite bed, curled up like he's about to do a cannon ball into a swimming pool. You know the position! Jak can be a little shy at first and isn't always sure of other cats but for the right family he might be willing to give them a shot. He would also do just fine as a solo kitty in the house. Please message us if you're interested in meeting Jak!
---